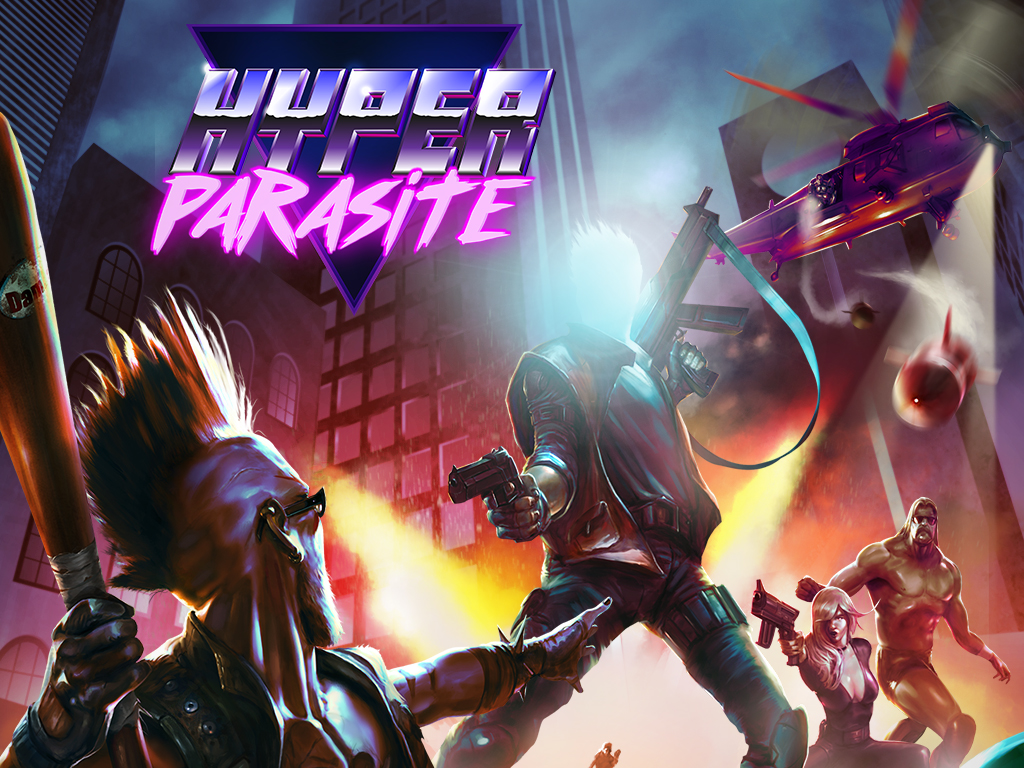 HyperParasite
HyperParasite DevLog, Entry #2
---
The October post-Milan Games Week report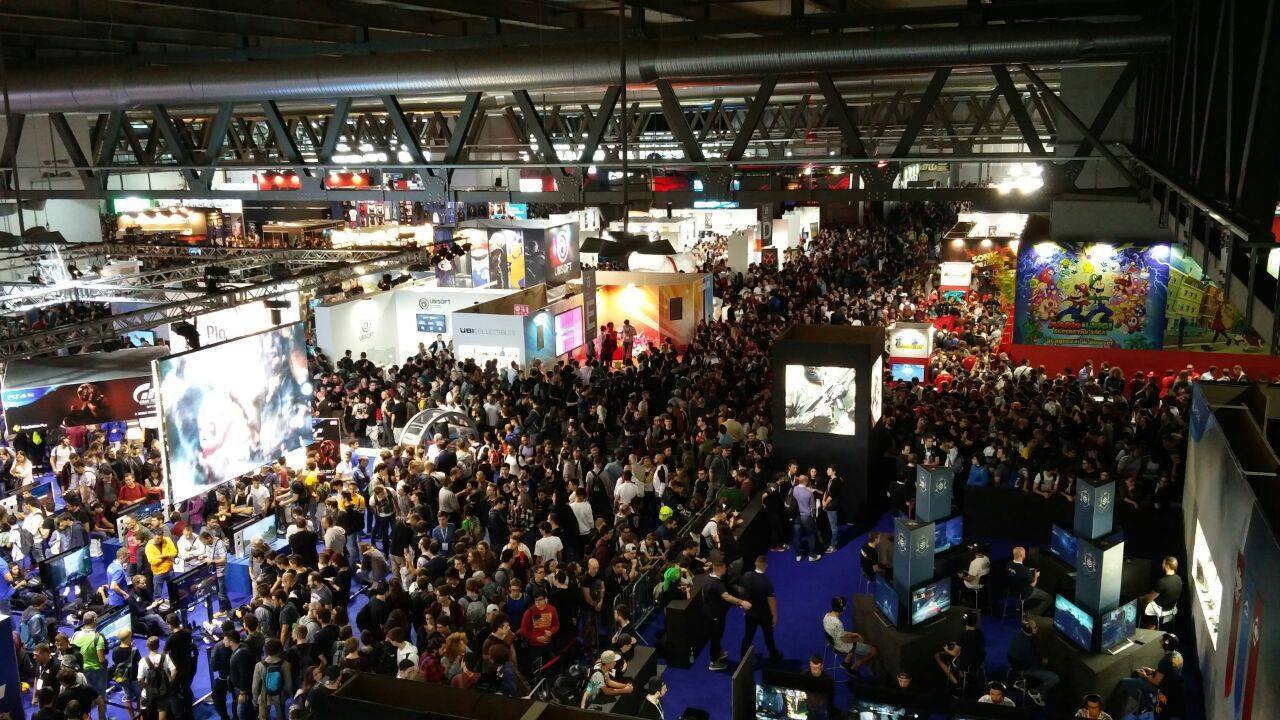 We're fully grateful to all those who took the time to visit and play HyperParasite in its entirety at Troglobytes Games' Milan Games Week booth earlier this month. As hoped for, the event proved to be fundamental in helping us gauge user experience and response with regards to the direction we've been taking.
As a matter of fact, the two weeks since have already involved an extensive amount of refactoring, reorganisation and tweaking on our part. Here is a quick report as we proceed into yet another month of production on the game's calendar.
Day #1, 29th September - All the Feedback
3D Artist Luca Eberhart and Game Designer Saverio Caporusso set up base at MGW's Indie Area a day in advance, the 28th of September, expecting the crowd to come in only by Day #2, a Saturday.
On the contrary, Friday the 29th turned out to be our booth's busiest and most interactive with visitors providing the majority of their feedback on Day #1 of the festival.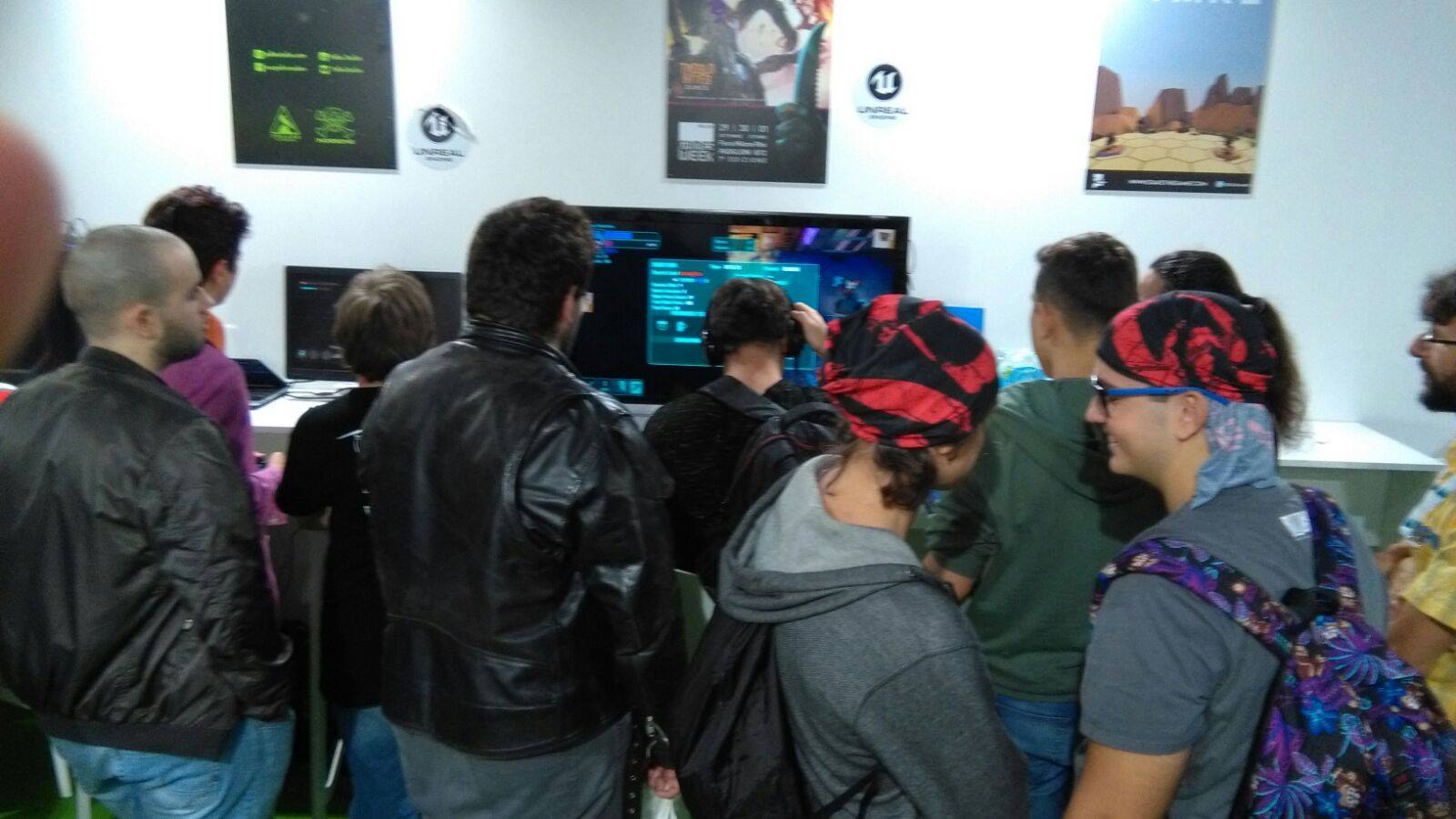 Readers might recall that the HyperParasite build we presented included one, fully playable level, an intense boss fight, eight characters derived from the three core macro-classes (Melee, Ranged & Bomber) that players can body-snatch, special items, a secret sub-level and other minutiae.
In general, players lauded the game's body-snatching mechanics, the polish, seamlessness and frenzy of game-play, along with its 1980's atmosphere.
Opinions regarding difficulty however were more divisive, as hard-core players deemed it too easy (à la Enter the Gungeon, albeit less punitive) while casual enthusiasts thought it too challenging. Other criticisms involved –
The weapons crosshair system, with many claiming that the existing targeting reticule was difficult to follow on-screen. A laser-like crosshair was commonly suggested, with the option to toggle between different crosshair styles being a potential solution.
Weapon reloading and projectile pertinent mechanics, both of which have already been addressed and fixed.
Health Point drops/pick-ups. Several called for an increased frequency of random HP drops although in honesty, the full-game will compensate for this in the form of a greater variety of secrets, discoverable items and other complex mechanics.
Day #2, 30th September - The Press
Saturday, the 30th was marked by a visit from Epic Games evangelist and Teotl Studios founder, Sjoerd De Jong apart from members of the press.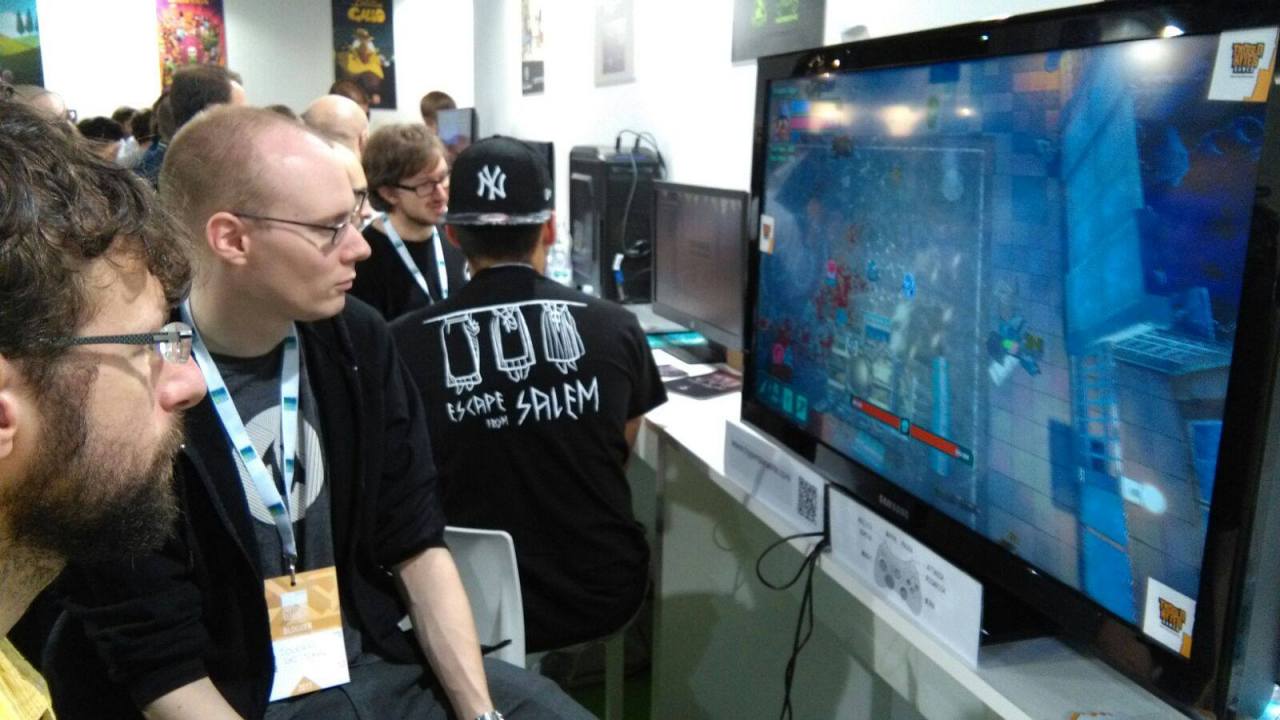 While Jong was kind enough to chime in with his own evaluation, HyperParasite was subsequently featured in an article by Eurogamer, a hands-on report by Gamesvillage and a video Q&A with our Game Designer Caporusso, courtesy of ProjectNerd. All in Italian, mind you.
Day #3, 1st October - Rounding Up
By Day #3, much of the feedback started to repeat itself which ultimately helped us reach a conclusive overview of the things we've been doing right and wrong.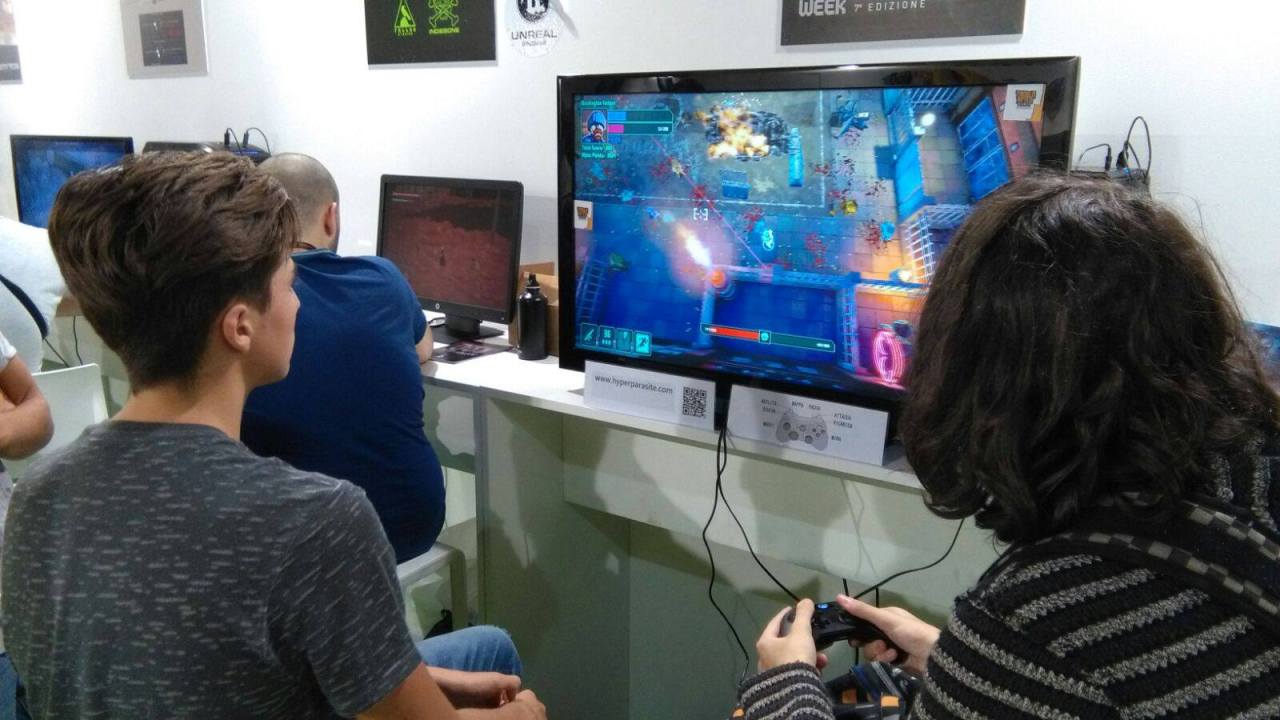 What's more, Caporusso went ahead to demonstrate HyperParasite at this year's Barcelona Games World on the 5th of October, interacting with additional publishers and representatives of the press in the process.
Moving forward
Besides tackling bugs and other inconsistencies that were brought up over the past 12 days, HyperParasite's ongoing production was also interposed with examining all the contacts that it had amassed across both events.
We've been working on sending out improved builds of the game to these publishers/investors for purposes of evaluation; it's interesting that many of our Milan Games Week visitors suggested that HyperParasite should take to Steam Early Access immediately.
It's possible that over the next few weeks there might not be a significant amount to report on in the way of dev-logs, as much of our work will now move towards being centred on the back-end, programming aspect of HyperParasite.
Our social media feeds will continue to stay populated with content nevertheless and we'd love to have you hang with us there. If staying social isn't convenient, signing up to our mailing list should suffice.
As always, thank you for your continued support and please don't hesitate to leave us with your thoughts.
-- The Troglobytes Team.