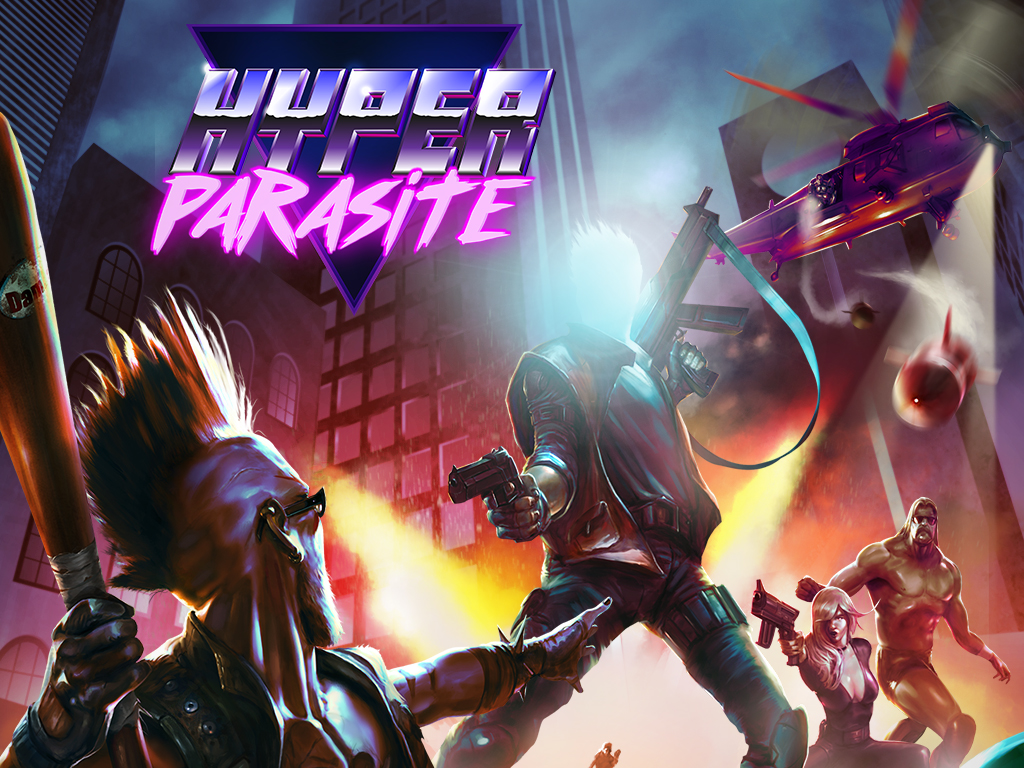 HyperParasite
HyperParasite DevLog, Entry #1
---
Announcing HyperParasite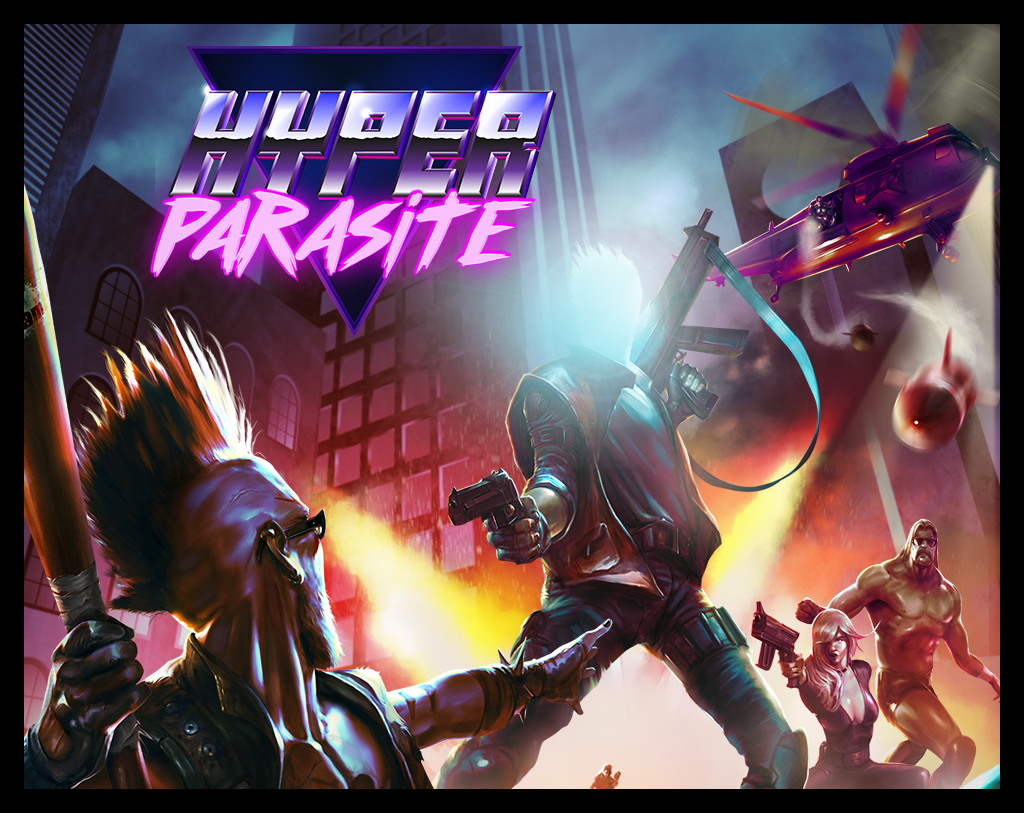 A perma-death defying trip through the 1980's, now in active development by Troglobytes Games.
What is HyperParasite?
A top-down, rogue-lite shoot 'em up at its core, HyperParasite pays homage to an era that we at Troglobytes Games consider ourselves heavily influenced by; the absurd, pop-culture ridden decade of the 1980s.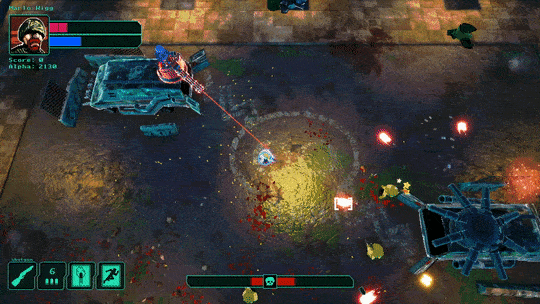 Never mind the fact that the office's walls are still plastered with cheesy posters and that we own an original arcade gaming cabinet, HyperParasite attempts to be every bit preposterous while retaining the hard-core nature of the gaming industry's third generation.
Set in an alternate-history, dystopian model of the decade, HyperParasite follows a body-snatching organism's quest for global domination. Needless to say, you play humanity's deadliest adversary.
Persistent wit and dexterity is demanded with multiple character classes to body-snatch, host-specific abilities to exploit and a skill-based progression system to overcome.
HyperParasite takes its rogue-lite mechanics very seriously. Procedurally generated levels, multiple game-play objectives, grueling waves of enemies, deranged bosses and perma-death make it nigh-impossible to beat in a single run.
All while Troglobytes' in-house dungeon-generation technology, Vania, ensures the seamless randomisation of visuals, sub-levels & secrets.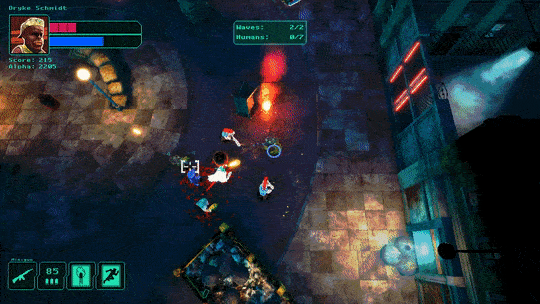 Too intense, agreed. Which is why HyperParasite will also feature local co-operative multiplayer, letting you cherish its characters, urban legends, items and pop-culture references with a mullet-wielding friend.

Release Plans
While we do not have a definite release date set in stone yet, HyperParasite is being prepared for a 2018 launch on Steam. Console versions will follow.
HyperParasite's structure and core mechanics is such that it allows us to expand and iterate on the game content (procedurally generated levels, dozens of unlockable character classes, items, powers, skills, etc.), which in turn provides for plenty of publishing options.
We're yet to decide upon the best option for the project.
The Team
HyperParasite is being developed by Troglobytes Games' core team and a select few external collaborators; this time, we intend to keep everything in-house.
Following HyperParasite
Likewise, we intend to place a greater emphasis on community development with regards to HyperParasite.
This announcement doubles as the first of many periodic dev-logs, HyperParasite's Facebook page continues to showcase progress from our monthly builds, while it can also be found here on Itch.io where we're offering a first playable build and some goodies to those willing to contribute towards the game's development.
We'll also be showcasing a playable build at the Milan Games Week later this month. More on that shortly.
For now, thanks for your continued support.
Let us know what you think in the comments below.
-- The Troglobytes Team.